I never thought I'd say this, but
life is good
...
when and if
you're important, loaded, and still have enough time to
have a life
. Although we'd like to pull out all our hair, knowing that there
are
people who have that kind of life out there...and we are just
not
one of them. :)
CTP
, on the other hand, is one of those lucky ones. And unlike celebrities and most socialites, she's
not
hated by half of the world.
She
is actually
loved
.
Awww...go get your own Kleenex, I'm not sharing. *envy,
then
sniffle*
Her birthday bash last night was amazing, and so
chi-chi
that I had to recall all those etiquette lessons my mother persistently (and frustratingly) shoved on my puny little mind while I was growing up, in less than 30 seconds upon stepping out of the elevator of
Ayala Life FGU Center
(Cebu Business Park) to their roof deck.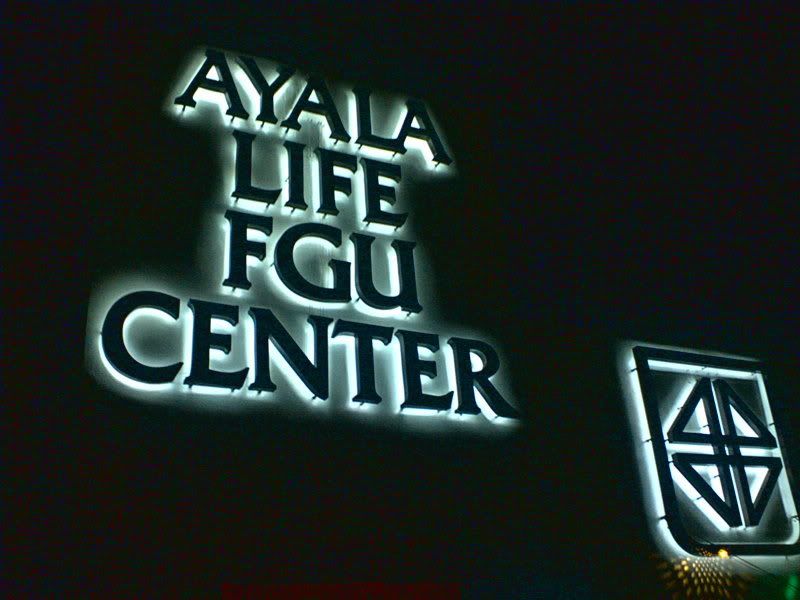 Please excuse the crappy photos. We were all inebriated to the point of happily-skipping all over the place...
literally
. We were too drunk to care, and so was everybody else in the party. Even the waiters were suspiciously happy. Everyone was happy. CP has that effect on people. Or maybe it was just the really expensive free food and liquor? Hmm...
The Birthday Girl
Dots...

"Oh look! There's a ledge!"...stupidity slowly arises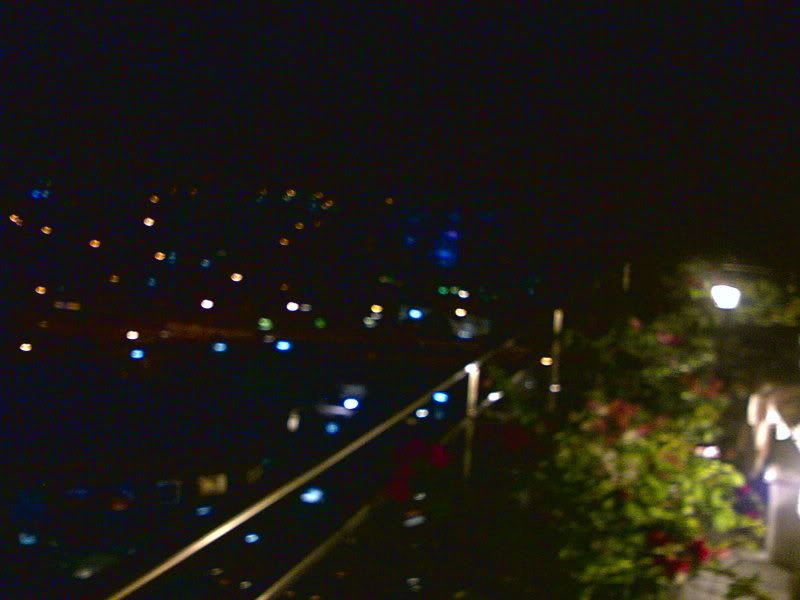 "I wonder if my phone breaks if I drop it?"
"No stupid, it won't. You think Spiderman gets vertigo?"
"I don't think so coz he likes *slurrrr* takes Cryptonite vitamins or something and Cap 'n Crunch for breakfast to like get strong 'n shit"


"Look! SM! I need sneakers, but they all *burp* suck!"
(It's actually Ayala Centre.)


"Duddddeee, you think somebody might get hit if I pee here?"
--from a dumbass who should know better.
It amazes me how our mothers could still feel proud of us all...

All in all, it was one hell of a party. And to Miss CP, I wish you only the best in life, love and wea...stop, do you even still need anything?! ;)

Hell, on my last birthday, I had two cups of my usual at Starbucks, two packs of cigarettes, a burger, a small pack of M&M's and an SMS from my driver asking me if he could extend his vacation. Asswipe.