I've been lethargic all day since I woke up this morning, but super bright happy footwear always put a smile on my face for some reason. Ahh...maybe that's why everyone's been raving about color therapy. Things that make you go, hmmm... :)
I still feel crappy, so less talk, more pictionary. ;)
This style was first introduced in 1986 as a PUMA top of the line technical running product which featured R-System cushioning for ultimate motion control, reflective underlays, and a high quality leather and metal mesh upper execution. The LE version features unique color blocking, the original PUMA tongue tag and two different sets of shoelaces.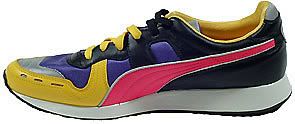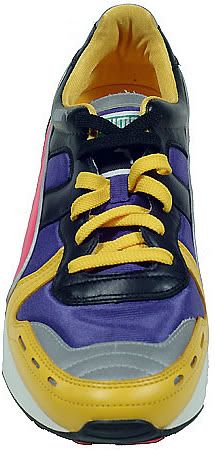 photo credits: crazyball, ThePumaNinja, and JoeyDee
I still don't know what it is with me and loud shoes. I can wear like all bland white or black from head to...ankle, and inject it with super loud footwear. Haha.